The World's Most Isolated Cities
If we define a city as having a population of 100k or more, which cities are farthest from their next closest neighbour? In other words, what are the world's most isolated or most remote cities?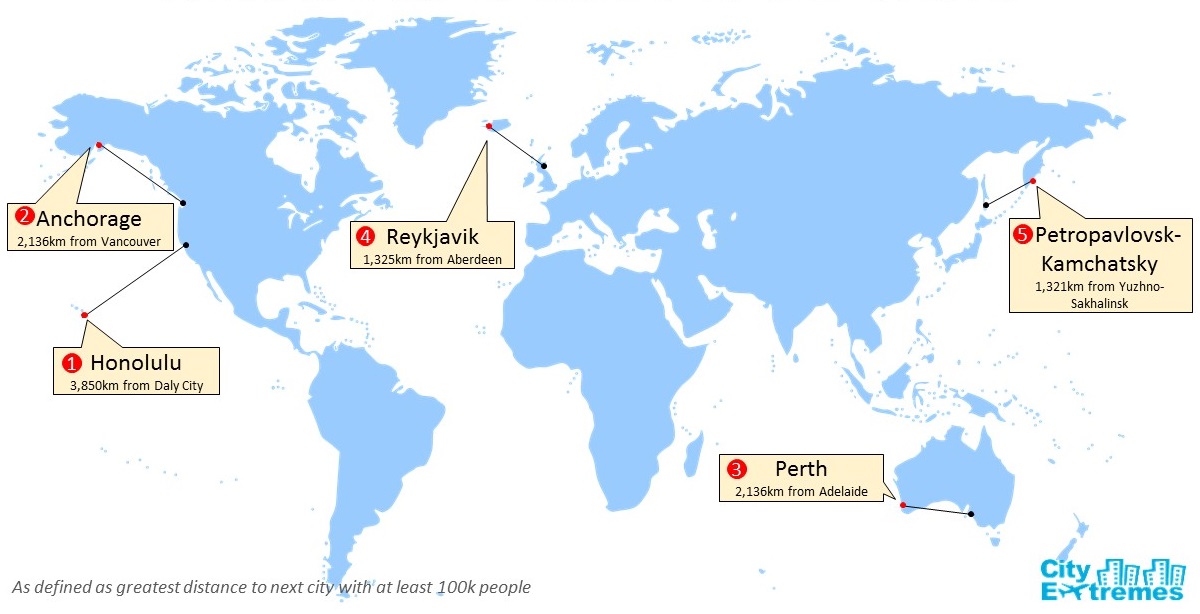 Topping the list is Honolulu, Hawaii at 3,850km from its closest city of 100k, Daly City in California. In a tight race for second are Anchorage, Alaska and Perth, Australia which are both 2,136km from their respective closest cities (based on the city centres we used, Anchorage is slightly closer to Vancouver than Perth is to Adelaide).