Highest Elevation City
El Alto, Bolivia at 4,150m.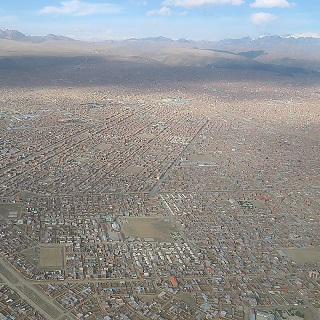 El Alto in Bolivia sits at 4,150m above sea level making it the highest major metropolis in the world. It is the second largest city in Bolivia and along with its larger neighbour La Paz, sits on the Alitplano, the widest area of the Andes. The Altiplano is the highest plateau on Earth outside of Tibet and is also home to the highest town (as defined as over 10k), La Rinconada in Peru which sits at 5,130m. For context, Mount Everest tops out at 8,848m.